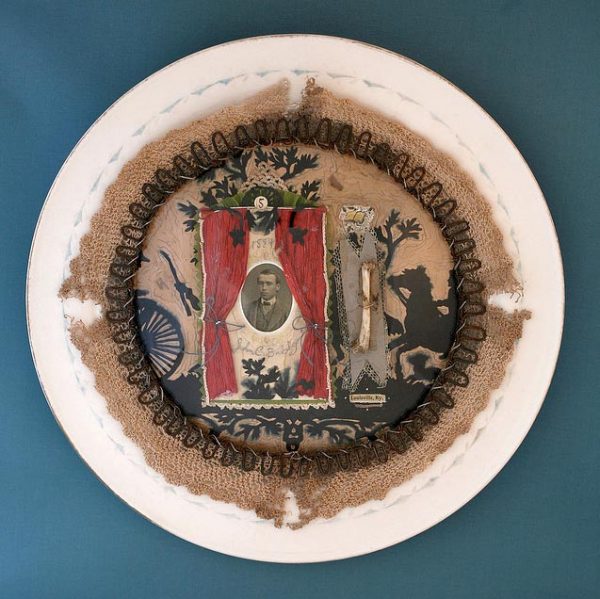 Artistic Collaborations with Bay Area Artist Lisa Wood
As I was completing the composition of Swallow, I learned one day through a Google alert about a visual artist, Lisa Wood, who, on the opposite coast of the United States, had also been inspired enough by the collection to devote a body of work to its intrigue.
In Lisa Wood's "Swallowing Plates," she situates tintype-era photos alongside foreign bodies she imagines people to have swallowed, and creates beautiful assemblages as unexpected memorials in each case. Lisa hadn't seen but had read about the collection, and many of her foreign bodies are imagined. But my own work proved that both the real stories and the objects in Jackson's collection were very much in line with Lisa's wondrous art and made-up tales.
In October 2010, Lisa and I collaborated on our first illustrated reading titled "Swallowed and Saved: The Chevalier Jackson Foreign Body Collection and the Art it has Inspired" at Observatory in Brooklyn, N.Y. » Read more about the event
» Click here for a complete view of Wood's plates.