In twenty-first century America, there is so much that holds or demands our attention without requiring it. Imagine the lecture as a radical opening.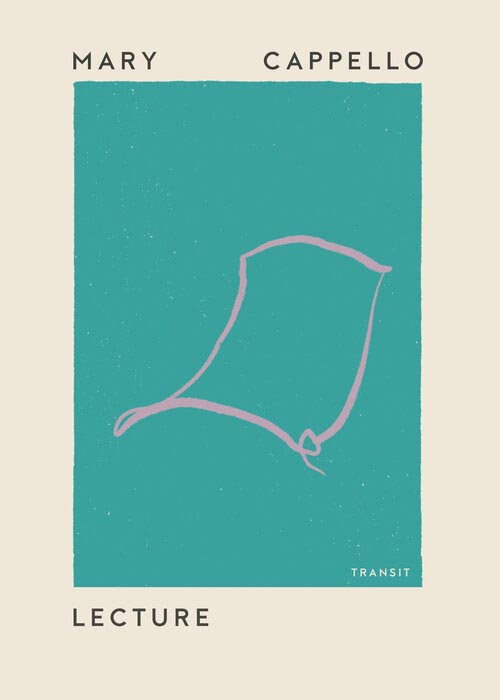 Mary Cappello's LECTURE is a song for the forgotten art of the lecture. It's a clarion call for new forms of listening in essayistic time. Brimming with energy and erudition, it is an attempt to restore the lecture's capacity to wander, question, and excite. Cappello draws on examples from Virginia Woolf to Mary Ruefle, from Ralph Waldo Emerson to James Baldwin and John Cage, blending rigorous cultural criticism with personal history to explore the lecture in its many forms―from the aphorism to the note―and give new life to knowledge's dramatic form.
LECTURE IS RECEIVING HONORS
Firecracker Award Finalist in Creative Nonfiction
Long-listed for The Believer Book Award
Lit Hub's Booksellers Recommend: Best Under the Radar Books of 2020
ADVANCE PRAISE for LECTURE
"…In a gorgeous examination of Louise Bogan's notes for a planned 1962 lecture at Bennington, Cappello explains that good lectures should show evidence of how to think "with rather than of " ideas. After reading this eloquent book, anyone will agree that, even with the ever-increasing rise of on-line education, the lecture is not archaic, but rather waiting for a vital new mode."  Publishers Weekly
"A lively and playful challenge to resuscitate a form that has been considered all but dead."  Kirkus
Kirkus Reviews Author Video Feature, "Mary Cappello Reimagines the Lecture"
"Mary Cappello's Lecture…explores the art of the lecture in new ways, prioritizing energy, creativity, and the true joy of learning."
Lecture is part of the Undelivered Lectures series from Transit Books. To read more about the series, follow this link.