"What a remarkable and beautiful book this is: three brilliant writers each describe in these essays how, to borrow a phrase from Nietzsche, a person "becomes who one is." The book insists that love, self-becoming, and thinking cannot be separated, and, through a series of portraits and meditations, it shows how a largely forgotten corner of the world became a portal for these three to a world that could be known, inhabited, and acknowledged. This is one of the great books about education."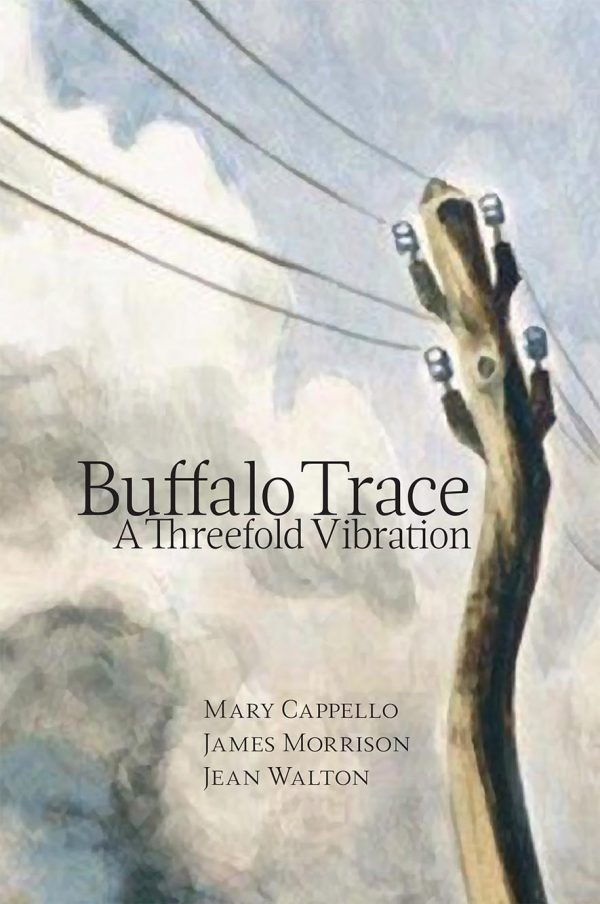 Three accomplished literary stylists deliver riveting meditations in pitch-perfect prose.
All lessons worth learning are learned in the dark.
Buffalo, New York – in the 1980s, this former boomtown had already left its illustrious past behind. The days of heavy production were over in America's rust belt, with no harbinger of what pursuits would fill this void. Amid this microcosm of national decline, a very special institution continued to flourish. The State University's famous English Department was past its own glory days of the `60s but remained a cauldron of intellectual life, incubating some of the freshest, strangest, most exciting ideas to emerge in that defining period of the U.S. academy. Into this heady environment come three young people longing to be initiated into the Life of the Mind. A suburban Michigan aesthete seeks the modernism that will distance him from his family's immersion in mass culture; a Pennsylvanian poet gains entry to the halls of academia through the art of theft; a cautious Canadian abandons monogamy for triangles of sexual and philosophical desire. This unique book tells their unforgettable stories.
Nobody ever learned anything just from being told it.
In these three intricate, interrelated essays, Mary Cappello, James Morrison, and Jean Walton meditate on the limits of expression, on the gender of ambition, on secrecy, eroticism, academic time, and snow. They give us glimpses of their sometimes poignant, sometimes hilarious engagements with the likes of J.M. Coetzee, Raymond Federman, Leslie Fiedler, Martin Pops, and an adulterous Professor X. They recall their critical obsessions with James and Proust, Woolf and Nabokov, Bresson, Blanchot, and Freud. Combining the narrative-exegetical with the lyric-intellectual, they evoke the process of coming-into-queerness in a time and place not always conducive to it.
This "desire" then, born of our otherness from each other, functioned as an affirmation of the "me" I was becoming.
Yet these are no ordinary stories of "coming out" or "coming of age." Above all, perhaps, they vividly convey the oddity of graduate study in a field like English, in a city like Buffalo, in a period like the `80s. A coterie's undertaking, in a working-class town. A cosmopolitan discipline, in a marginal location – however Buffalo fashioned itself a bush-league Yale or the Berkeley of the East. A transitional period – "graduate school" – with no assured outcome, a preparation for a future that might never arrive, in a City of No Illusions. With rich, poetic prose, these essays are erudite and companionable, warm and smart, funny and heartbreaking. They tell us much more than we knew before about how we learn, how we yearn, how we live, how we love.
You will go where you want to go, and you will not fail.
---
"At a time when the university humanities are under siege, this heady, fascinating trio of novella-length autobiographical accounts of grad school literary studies is an absolute treat: bracingly honest, self-aware, witty, probing, exquisitely written, lucid and humane. What's been missing in most current memoirs is the subjects' intellectual growth, alongside their traumas or sexual adventures. This book has it both ways: the romance of learning and pedagogy merging with an education in eros. Its mixture of enchantment and rue feels just right. It should be read by every graduate student, every professor teaching in grad school, and everyone contemplating applying to grad school–plus everyone else looking for a lively, stimulating read."
— Phillip Lopate
---
"Smart, honest, and beautifully written, these three tales of grad school life in the 1980s could be called Love in the Time of Deconstruction. A hothouse world of brains, bodies, books, and doubt (in Buffalo, no less), it's all a bit mad, but in the exciting, necessary way of life in your twenties. Buffalo Trace is a strange, original, wonderful book."
— Christopher Bram
---
"Buffalo Trace is a gloriously honest, richly triangulated, generous, shimmering portrait of a generation. In coming of age, coming out, and coming into various kinds of self-determination, its authors–and we–become accomplices in the ancient mysteries of love and theft, confusion and knowledge, doubt and the most bafflingly powerful of recognitions. This collective work is the stuff not just of shared lives but of shared consciousness, lovingly tracing "by what strange paths any of us finds the other."
— Elizabeth Willis
"By following the tenderly intertwined intellectual and sexual awakenings of three friends, Buffalo Trace: a Threefold Vibration eroticizes academia. Their stories embrace the contradictions and rigors and limitations of academia, and yet this trilogy of essays can also be read as an ode to Buffalo, the deeply American town that provided cover and even salvation for these three writers. Who can resist the assertion that "Buffalo was itself a kind of Paris of the rust belt?" Ultimately, this is a love story, among friends, lovers, literature, and even Buffalo."
— Lucy Jane Bledsoe
---
Buffalo Trace: A Threefold Vibration
Mary Cappello, James Morrison, Jean Walton
appearing this September 2018 from Spuyten Duyvil
ISBN 978-1-947980-16-7 pbk.
ISBN 978-1-947980-18-1 hdc.
---
"A compelling hybridization of sex and critical theory." — Kirkus
Buffalo Trace is as smooth, with similar spicy complexity, as the Kentucky Bourbon with which it shares its name. This book is certain to become an essential addition to the Buffalo book collection." — Buffalo Rising
Cover Image Credit: Charles E. Burchfield (1893-1967), "Telegraph Pole" (1935), detail, watercolor, charcoal and graphite on paper, 23 3/8 x 20 7/8," Memorial Art Gallery, University of Rochester, Gift of Mrs. Charles H. Babcock. Reproduced with Permission from the Charles E. Burchfield Foundation.